SWIRL GAS BURNER GGV-100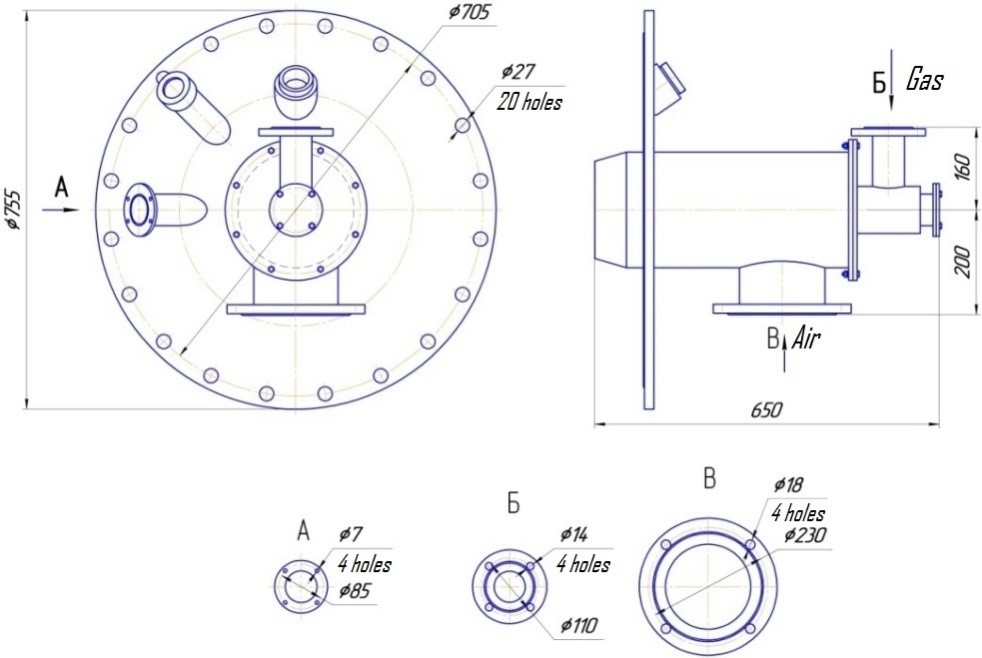 GGV-100 swirl gas burner general drawing.
GENERAL DATA
Swirl gas burner GGV-100 with forced air supply and full preliminary mixing designed for heat energy generation from natural or associated gas flaring in U-shaped DN600 furnaces of line heaters PP-0.63 or PP-1.6.
features
Operation conditions should correspond to UHL by GOST 15150-69
Placement category – 1 by GOST15150-69.
The burner is not designed for usage in other fire heating equipment types.
Certified as heater component.
COMMON SPECIFICATIONS
№ п/п

Parameter

Value

1

Heating capacity, MW (Gcal/hr).

1.16 (1.0)

2

Gas rate at normal conditions, nm3/hr, max

100

3

Hydrogen sulphide content (Н2S), %

up to 5

4

Pressure, kPa:

- rated, gas before burner;

- rated, air.

1.8

1

5

Air excess ratio

1.15

6

Operating adjustment factor, min

4

7

Mass, kg, max

115