RADIANT GAS BURNER PT-16-150.37.00.00.000-01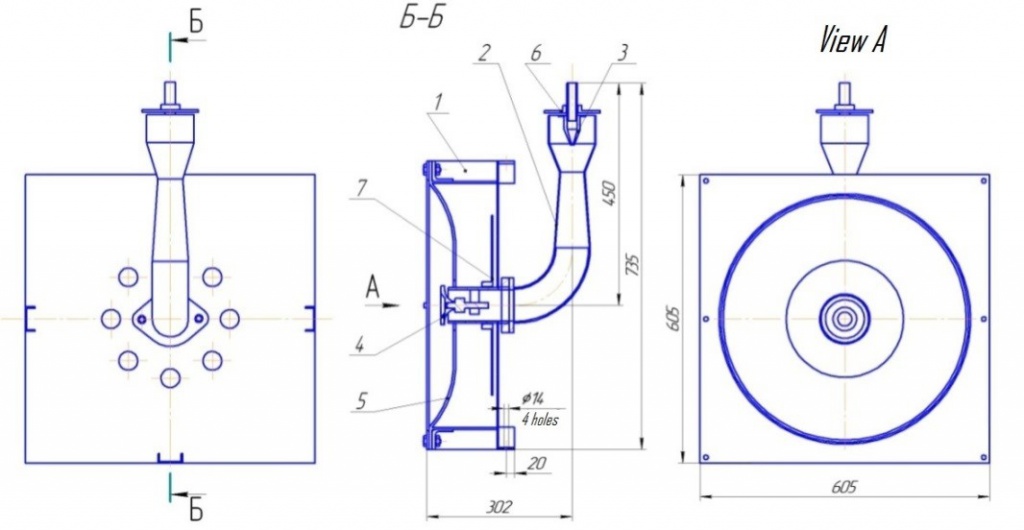 Burner basic assembly units:
1) frame;
2) electric actuaton device;
3) nozzle;
4) burning stabilizer;
5) deflector;
6) primary air register;
7) secondary air register.
PT-16-150.37.00.00.000-01 radiant burner general drawing.
GENERAL DATA
Radiant gas burner PT-16/150.37.00.00.000-01 is corner injector burner of full preliminary mixing with angular handle and broad cone nozzle flame stabilizer.
The burner applied in furnaces (heater) PT-16/150, PT-25/100, PT-6.3/200.
features
Operation conditions should correspond to UHL by GOST 15150-69.
Placement category – 2 by GOST15150-69.
Certified as furnace (heater) component.
COMMON SPECIFICATIONS
№ п/п

Parameter

Value

1

Burner device type

Injection, mediate pressure

2

Heating capacity, KW

200

4

Fuel gas pressure, MPa (kgf/cm2):

- max;

- rated.

0.15 (1.5)

0.07 (0.7)

5

Fuel:

- title;

- combustion heat, MJ/m3, within.

natural or associated gas

35…60

6

Mass, kg, max

40